Krzysztof Kessler is a London-based freelance audio engineer and producer. Songs he mixed and mastered have been featured on Spotify Release Radar, used on viral TikTok videos and have received airplays from BBC Introducing & BBC Radio 2. He also worked with artists signed to Universal Music Poland & Warner Music UK label East West Records and have co-produced a remix that was featured on Kerrang!
Krzysztof has mixed and mastered several songs for me in the past few months. He is a consummate professional, always turns them around incredibly quickly, and keeps you in the loop throughout the process, explaining all of his decisions. I really enjoy working with him and would always thoroughly recommend him!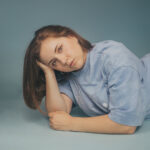 I've had Krzysztof mix and master multiple tracks that I've produced and I can say, without hesitation, that he is by far one of the most reliable and professional engineers I've had the pleasure of working with. He consistently delivers incredible-sounding mixes and masters on (and often before!) schedule and responds brilliantly to feedback, ensuring that you will always get a final product you can be proud to call your own. Working with him is a pleasure and I would highly recommend getting in touch with him for your next project!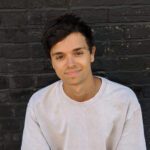 My producer & I sent Krzysztof the stems for our next song last night and he turned it around from night to day! I can't begin to explain how INCREDIBLE the master sounds, how quick he was and how professional. Additionally to the track, he provided us with different master versions depending on the platform we use and the backing track master, which is amazing! Would 100% recommend him to anyone looking for a quick, reliable, professional and flawless master for any song.